Cannabis activist Marc Emery, the head of a Calgary remand centre and six National Post writers are among the 905 Canadians barred from travel to Russia
Article content
First Reading is a daily newsletter keeping you posted on the travails of Canadian politicos, all curated by the National Post's own Tristin Hopper. To get an early version sent directly to your inbox every Monday to Thursday at 6:30 p.m. ET (and 9 a.m. on Saturdays), sign up here.
Article content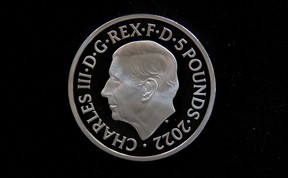 Article content
TOP STORY
As Russian forces continue to be routed in eastern Ukraine, Moscow's ministry of foreign affairs is continuing its increasingly obscure quest to find new Canadians to ban from the country.
Last month, Moscow added 87 new names to its "stop list" of Canadians who are barred entry to the Russian Federation.
Among them are a number of regional politicians who have no role whatsoever in Canadian military and foreign policy, and some who haven't even mentioned the Ukraine conflict in public.
The latest list includes the premiers and Commissioners of all three Canadian territories, as well the CEOs of companies ranging from Thornhill Medical to 3M Canada. According to Russia, the companies are all guilty of supplying the "Kyiv neo-Nazi regime."
Article content
Russia first began sanctioning individual Canadians in March in response to similar sanctions imposed by Canada on top figures within the inner circle of Russian President Vladimir Putin.
Initially, the Russian Federation tried to focus on Canadians who had a direct hand in crafting Canada's policy of providing military and financial aid to Ukraine, or in influencing public opinion against Russia's Feb. 24 invasion of the country.
A first round of sanctions on March 15 included Prime Minister Justin Trudeau, his cabinet and the leaders of all of Canada's major political parties. A month later this was updated to include all of Trudeau's senior advisers, as well as a handful of particularly outspoken sub-national leaders such as Alberta Premier Jason Kenney and Toronto Mayor John Tory.
Article content
But as Russia continued to ban new Canadians every couple of weeks, their relationship to Canadian foreign policy has been getting increasingly obscure.
There are now 905 Canadians subject to "indefinite" bans from Russia, according to a running list on the official website of the Russian ministry of foreign affairs.
This includes all MPs in the House of Commons, all members of the Senate, every single provincial premier, a substantial chunk of Canada's top military brass, and virtually anybody tied to a Canadian organization with the word "Ukraine" in the title.
This includes the management of the Council of Ukrainian Credit Unions of Canada, the League of Ukrainian Canadians, the Ukrainian Canadian Congress, and the Canadian conductor of the Ukrainian Freedom Orchestra.
Article content
A who's who of Canada's corporate elite have also made the list, apparently based on whether their companies have ever manufactured something that could even be of peripheral use to a Western military.
The Russian ministry of foreign affairs has also apparently begun to seek out any Canadian with a track record of dissing the USSR or communism in general.
Toronto property developer Howard Sokolovsky made the list because he was a prominent backer of Canada's official Memorial to the Victims of Communism.
The bans also encompass a substantial chunk of National Post writers, including columnists Raymond J. de Souza, Sabrina Maddeaux, Terry Glavin, Adam Zivo and Tasha Kheiriddin, and Ottawa Bureau Chief John Ivison.
Article content
Some of the more fringe entries on the list appear to have made the cut simply because they bad-mouthed Russia on Twitter, or were the subject of some longstanding Russian grudge that predates the Ukraine conflict entirely.
Richard Wilson, director of the Calgary Remand Centre, appears to have made the list because a Russian student was badly beaten at the centre in 2012 while awaiting bail.
Peter O'Neill, a speechwriter with Natural Resources Canada, may have made the list because of an August tweet in which he caught two Russians jumping out of a car with diplomatic plates in order to vandalize a pair of bikes owned by Ukrainian activists.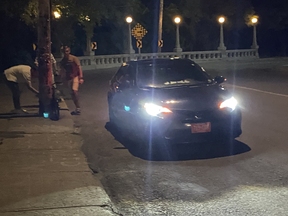 Russia also saw fit to shut out a handful of prominent Canadian cannabis activists, including Marc Emery, a onetime founder of the B.C. Marijuana Party and now a candidate for the People's Party of Canada. "Apparently, I am an official 'Russophobe'?!" wrote Emery in a Twitter reaction. "Take that all you 'I Stand With Ukraine' flag avatar twitter accounts!"
Article content
Russia's latest 87 names included Kerry McElroy, an occasional contributor to the news website Kyiv Post. Also included were people whose only apparent crime against Russia were that they were quoted in one of his columns.
McElroy said in a recent column for the Kyiv Post that the list has "puzzled many," and that "the vast majority of those on Moscow's latest Canada blacklist have never been to Russia and have no connections there."
IN OTHER NEWS
It's Election Day in Quebec! We'll have more details tomorrow, but essentially this looks like it's going to be a blowout for the incumbent Coalition Avenir Quebec government headed by Premier Francois Legault. The CAQ could capture as many as 92 seats in the 125-member national assembly, and the remaining seats will be neatly fractured between no less than four opposition parties: Quebec Solidaire, the Parti Québécois, the Quebec Conservative Party and the Quebec Liberals. So, remember how we keep reporting on all the controversial stuff coming out of Quebec? The unprecedentedly strict language laws, the ban on civil servants wearing religious head coverings, that time they considered mandatory vaccination? There were obviously other policies at play in this election, but those issues all ended up polling pretty well among Quebecers.
Article content
Saskatchewan and Manitoba have joined Alberta in saying they will do everything possible to block federal efforts to confiscate more than 1,500 types of firearms that the Trudeau government suddenly banned with a May 2020 order-in-council. Public Safety Minister Marco Mendicino has said the actions of the prairies provinces are a "political stunt," to which those in the defiant provinces are retorting that they're merely answering a political stunt with another political stunt. As we've frequently covered here at First Reading, the 1,500 firearm types banned by the Liberals in 2020 have vanishingly little to do with the guns that are actually killing Canadians, a disproportionate number of which are smuggled U.S. guns that are already illegal.
Article content
A new paper by the Public Health Agency of Canada argues that if not for vaccines and public health mandates, 800,000 Canadians would have been killed by COVID-19. No doubt plenty of Canadians were saved by Canadians' comparatively early access to COVID vaccines, but PHAC is still forecasting an utterly massive number here. At the time the paper was written, 38,783 Canadians had died of the disease, meaning that PHAC was guessing a 20-fold increase in the mortality rate. Eight hundred thousand also represents two per cent of the total Canadian population, which isn't even close to the death rates experienced by the worst-hit countries. Bulgaria is generally thought to have experienced one of the world's highest relative death rates from COVID, and even they only lost about 0.5 per cent of their total population.
Get all of these insights and more into your inbox every weekday at 6 p.m. ET by signing up for the First Reading newsletter here.
Denial of responsibility! Bulletin Reporter is an automatic aggregator around the global media. All the content are available free on Internet. We have just arranged it in one platform for educational purpose only. In each content, the hyperlink to the primary source is specified. All trademarks belong to their rightful owners, all materials to their authors. If you are the owner of the content and do not want us to publish your materials on our website, please contact us by email – [email protected] bulletinreporter.com . The content will be deleted within 24 hours.